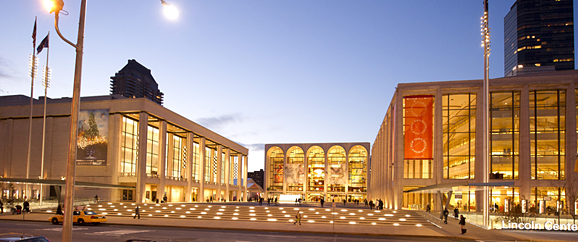 Spectacular Opening Night at Lincoln
On Thursday night, Shen Yun Performing Arts' summer production opened at Lincoln Center to an eager audience brimming with New York celebrities.
The production touted as the "Best of the Best" features highlights from Shen Yun's five seasons, including favorites like Chopsticks Zest, Monkey King, and Tang Court Drummers.
At a post-performance VIP reception, hosted by Chinese Arts Revival, guests had an opportunity to mingle with Shen Yun's artists, including principal dancers Chelsea Cai and Tim Wu, and choreographers Michelle Ren and Yungchia Chen. Shen Yun's ladies came out adorned in colorful silky gowns, styled in ancient Chinese fashion.
Here is what a few of the special guests had to say about the performance: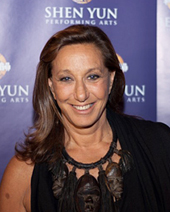 Donna Karan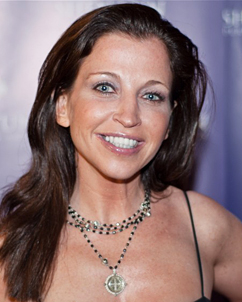 Wendy Diamond
Mega-designer Donna Karan, of Donna Karan New York (DKNY) fame:
"What I loved about the show was the authenticity of it… The beauty of the synergy and the movement, there was not a singular person… it moved in unison… Their energy was completely aligned."
"The voices were extraordinary."
Author of the best-selling Chicken Soup for the Soul and celebrity TV Pet Lifestyle expert Wendy Diamond:
"I loved the spirit of China... and I loved that you're putting the art and the culture to America…I'm a huge fan of Lincoln Center. To see them here at Lincoln Center is phenomenal."
CEO of Quest Magazine Chris Meigher:
"I've seen it three times… It is terrific! Very spiritual and very moving… uplifting... reminds me of the China we forgot about."
Ric Ocasek, lead vocalist and rhythm guitarist for The Cars:
"The dance is beautiful," the music is "soothing."
His wife—actress, model and former Sports Illustrated cover girl Paulina Porizkova:
"The dancing is really beautiful…fascinating."
Charlie Chaplin's granddaughter, actress and model Kiera Chaplin:
"I've never seen something like this before, the movements are very fluid and graceful and great. Perfect."
President of Swiss watch and jewelry company Delaneau Roberto Cristobal:
"More profound than the regular kinds of events."
Edward Chapman, CEO of the Marchesa fashion house:
"Come and see it for yourselves, because you will have never seen anything like this before… So beautifully done, so energetic, and the choreography is spectacular."
Alongside these and other celebrity guests in the audience, was also a significant contingent of Chinese audience members, including television news anchors, models, dancers, and other artists.
Four performances remain—Friday through Sunday. After that, audience members will have to wait for next season's tour to begin in the winter. That will be a whole new production, and these favorite pieces now at Lincoln Center's David H. Koch Theater may not be seen again for a long time.
See tickets for booking.
24 juni, 2011