Shen Yun's East Coast Premiere a Huge Success in Connecticut
WATERBURY'S ARTISTS DELIGHTED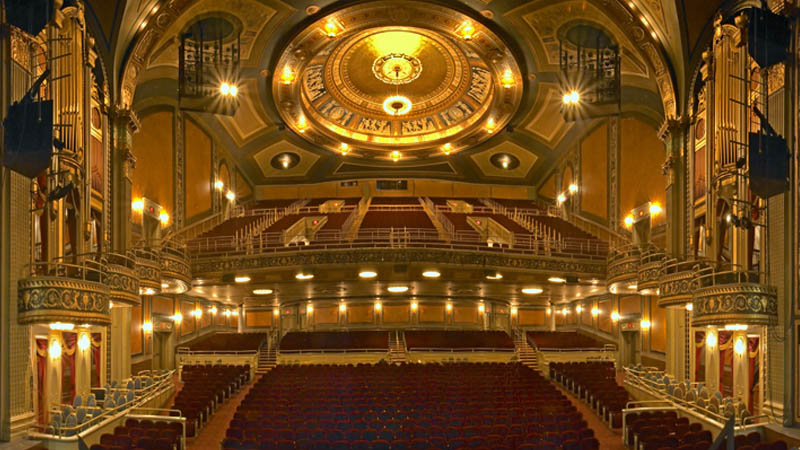 Palace Theater in Waterbury, CT
Shen Yun Touring Company opened its 2012 season to a standing ovation and three curtain calls December 26 at the Palace Theatre in Waterbury, Connecticut. From start to finish, the performance was filled with enthusiastic applause and "bravos."
The performance drew audience members from all walks of life, including a contingent of accomplished members of the artistic community.
"Beautifully orchestrated, the choreography is intense, very fluid, and very beautiful," said theater production manager Art Hearl.
Mr. Hearl was impressed with the state-of-the-art backdrops that integrated seamlessly with the dances, transporting the audiences across time and space into each scene.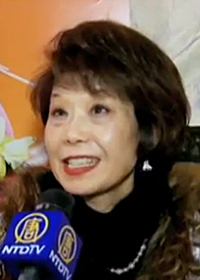 Pianist Yoshie Akimoto
Yoshie Akimoto, an accomplished concert pianist, said the performance was "vivid in its expression, more than anything I have seen." She was drawn to the "cultural strength and passion and intensity," noting a "magnificent energy" that resonated throughout the performance.
The feeling was shared by Barbara Caruso, a retired manager, who felt pure energy emanating from the dancers. She had watched numerous performances in China, but said, "it's not the same. It's not pure like this."
Shen Yun's technical execution made a lasting impression on Doreen Cran, artistic director of the Connecticut-based company A Dance Class. "I know how hard it is to get a group to reach that level of technical ability and that many dancers to be synchronized."
She enjoyed the show's creativity and the cultural depth behind China's 5,000 years of history. The dances set in the present made her think of people fighting for freedom amidst oppression in China, while reminding her of cherishing the "freedom of speech, freedom of religion, and all the things that we take for granted in this country."
Over the coming months, Shen Yun's three equally large companies will continue to tour and perform simultaneously around the world. Shen Yun's International Company will next perform in Worcester, Massachusetts, before returning to Canada for shows in Montreal. Shen Yun's New York Company will be in Austin, Texas, before continuing west to San Francisco and other California cities.
Waterbury will see two more Shen Yun Touring Company performances Thursday and Friday, before the company heads to Philadelphia and then New York's Lincoln Center right before the Chinese New Year.
28 december, 2011