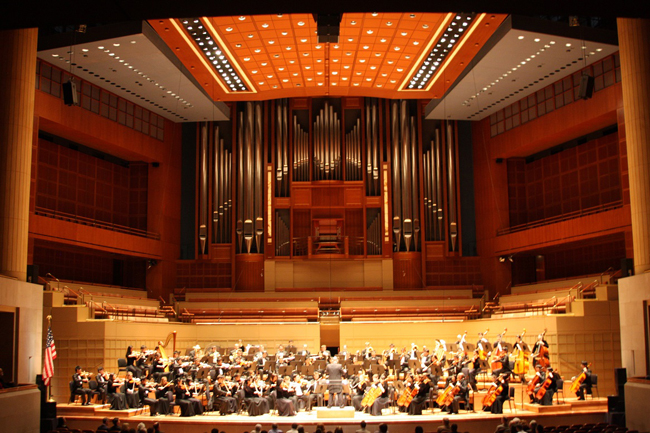 'I Felt I Was in Heaven'
STANDING OVATIONS AT THE LONE STAR STATE FOR SHEN YUN SYMPHONY ORCHESTRA
After tremendous success in Washington, Boston, and New York, the Shen Yun Symphony Orchestra's two-day drive to Texas was rewarded with long standing ovations in Houston and Dallas.
A diverse audience attended the concerts—two in Houston Sunday and one in Dallas Tuesday—enjoying the new harmony of Eastern and Western musical traditions.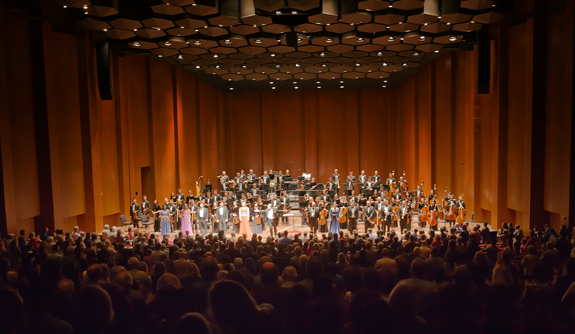 "Hearing more Chinese influences is really awesome," said music major Natalie Wheeler, who attended the Houston concert at Jones Hall. "They're just so passionate and they're so together… The melody and the motifs, to me they were very emotional and moving."
"I felt I was in heaven," said Catholic sister Mary Karanagh. "It was really beautiful," adding that the experience of the concert in Houston was more than she could put in words.
In Dallas, the orchestra performed at The Morton H. Meyerson Symphony Center, ranked as one of the world's greatest concert halls. For the Shen Yun's musicians, playing at such venues in front of such appreciative patrons made their months of preparation and hard work more than worthwhile.
"Our vocal and instrumental soloists, orchestra musicians and conductors also enjoyed immensely playing at the marvels of contemporary architecture," said Shen Yun conductor Milen Nachev.
"Experiencing the audience's reaction—standing ovations and enthusiastic applause at the end of each of our concerts—there's nothing more to wish for," Nachev said. "The concert in Dallas was one of those which made us feel proud of the results of our work, and more confident in the future of our orchestra."
Only three more concerts now remain before the orchestra concludes its 2013 U.S. tour Tuesday, performances at two more terrific venues in Southern and Northern California: Segerstrom Concert Hall and Davies Symphony Hall.
2013 Touring Cities