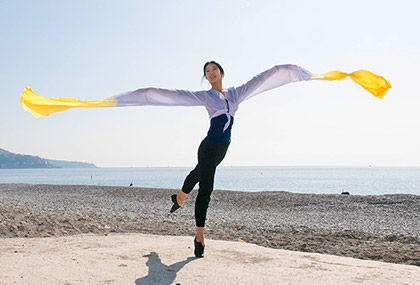 Photos of the
Week
Follow our artists in their adventures around the world.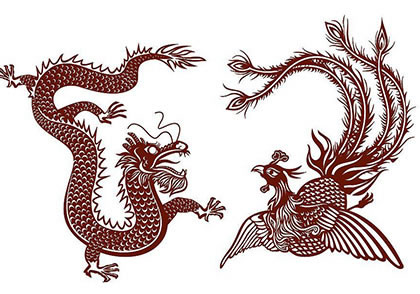 Phoenix of
Mythistory
The King of Birds in ancient Chinese lore is a bringer of auspicious events. Along with the dragon, it's also a symbol of imperial power.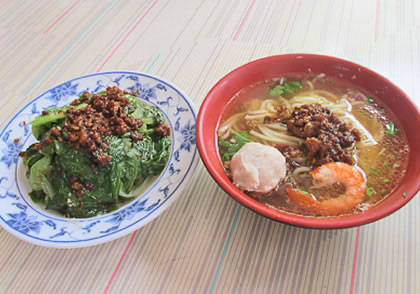 Taiwan
Eats
Seasoned globetrotter-violist Chani Tu shares valuable insight on what to eat for a Formosan treat.
YOU ASKED:

In short: no. Shen Yun dancers perform classical Chinese dance, along with a range of traditional Chinese ethnic and folk dance styles.
Whereas ballet's historical roots are firmly planted in European culture, classical Chinese dance is built on traditional Chinese aesthetics. It was passed down among the people, in imperial courts, and through ancient plays. Over thousands of years, it was constantly refined, eventually developing into the vast and distinct dance form we know today.
Classical Chinese dance has its own systematic training and encompasses many types of leaps, turns, flips, spins, and tumbling techniques that have not historically been part of ballet. It is a dance form as ancient as Chinese civilization itself, and it contains China's deep cultural traditions. This renders its movements richly expressive, such that personalities and feelings can be portrayed with great clarity.
Performing classical Chinese dance in its purest form is the hallmark of Shen Yun. Learn about 7 key differences between ballet and classical Chinese dance.
Coming Up:
Stay tuned for more on Shen Yun 2017, plus precious stories and
tidbits from traditional Chinese culture.